What is tanning used for?
Tanning is the process of transforming an animal skin into a soft and durable leather, rot-proof and water resistant.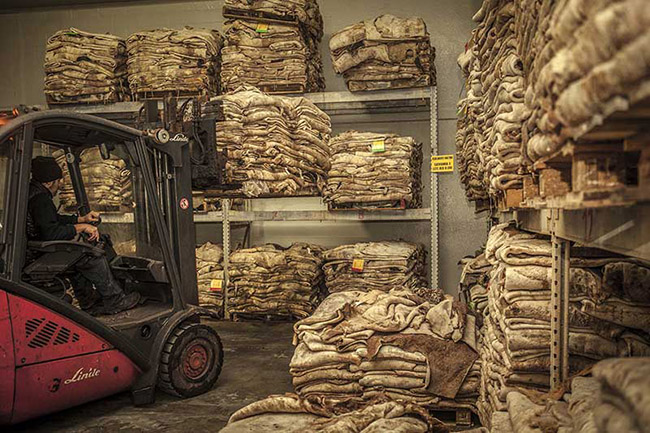 How does the skins get tanned?
There are two processes: the vegetable process, 100% ecological which uses only organic substances present in the bark, sap, leaves or roots of plants, and the industrial process which uses polluting chemical agents.
Why choosing vegetable tanned leather?
The vegetable tanning is an ancestral process. Unlike the inexpensive (because potentially achievable in just 24h) mineral tanning (which represents 80% of world production), the vegetable tanning do not use polluting metals to obtain the right color or the right flexibility, imposed by the dictates of fashion, thus preserving nature and human.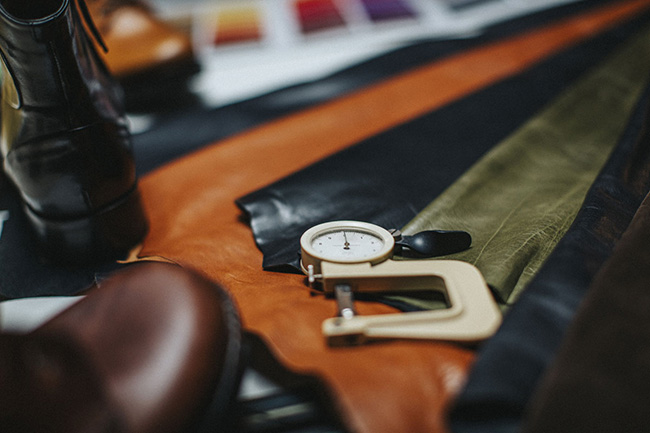 What is vegetable tanning?
Leathers from the vegetable process have been immersed in water filled with vegetable tannins (leaves, wood, roots), therefore biodegradable once the tanning is finished.
What are the advantages of vegetable tanning?
The result: they are skins with a firm and sensual touch, with warm and luminous undertones, who age well with a patina over time, and which stand out for their durability. The vegetable tanned leather nicely filters the natural irregularities of the skin. Its safety, strenght and good moisture absorption suit the shoe perfectly.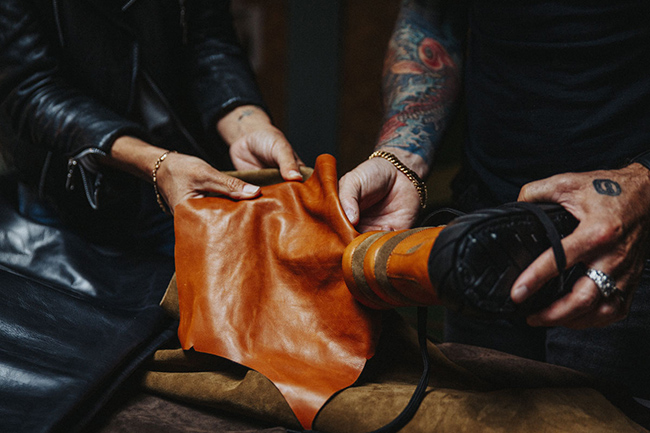 In addition, this process does not cause any harm to leather workers and users. Because it uses only products from the biosphere, vegetable tanning is an environment friendly method.
Unlike tanning which uses aluminium and chromium salts, and which has become common practice since the end of the 19th century, vegetable tanning is a slow process and it can take up to 10 weeks, in order for tanning agents to infiltrate properly into all layers of the skin. This explains why very few manufacturers still practice this old technique.
Only companies with a sustainable development, such as ECOPELL, our italian supplier, have reinstated this old method, in a new shortened and improved version (with some exceptions apart, natural tannins now undergo some chemical modifications in order to improve their reactivity and increase their solubility).
Praised within a culture of craftsmanship and lovers of authenticity and eco-design, it is for OODOO the only possible option to purchase leather.
If we have to wait, we will wait.