You have chosen our Italian vegetal tanned leather from ECOPELL.
No doubt about it, it's the best.
Vegetal tanning is the most environmentally friendly process. It does not contain any chemical substances since it is carried out in baths containing mainly plants.
Another advantage and not the least, the vegetal tanned skin is the assurance of a leather that will patina naturally over time. It is said that it will "tan" over time.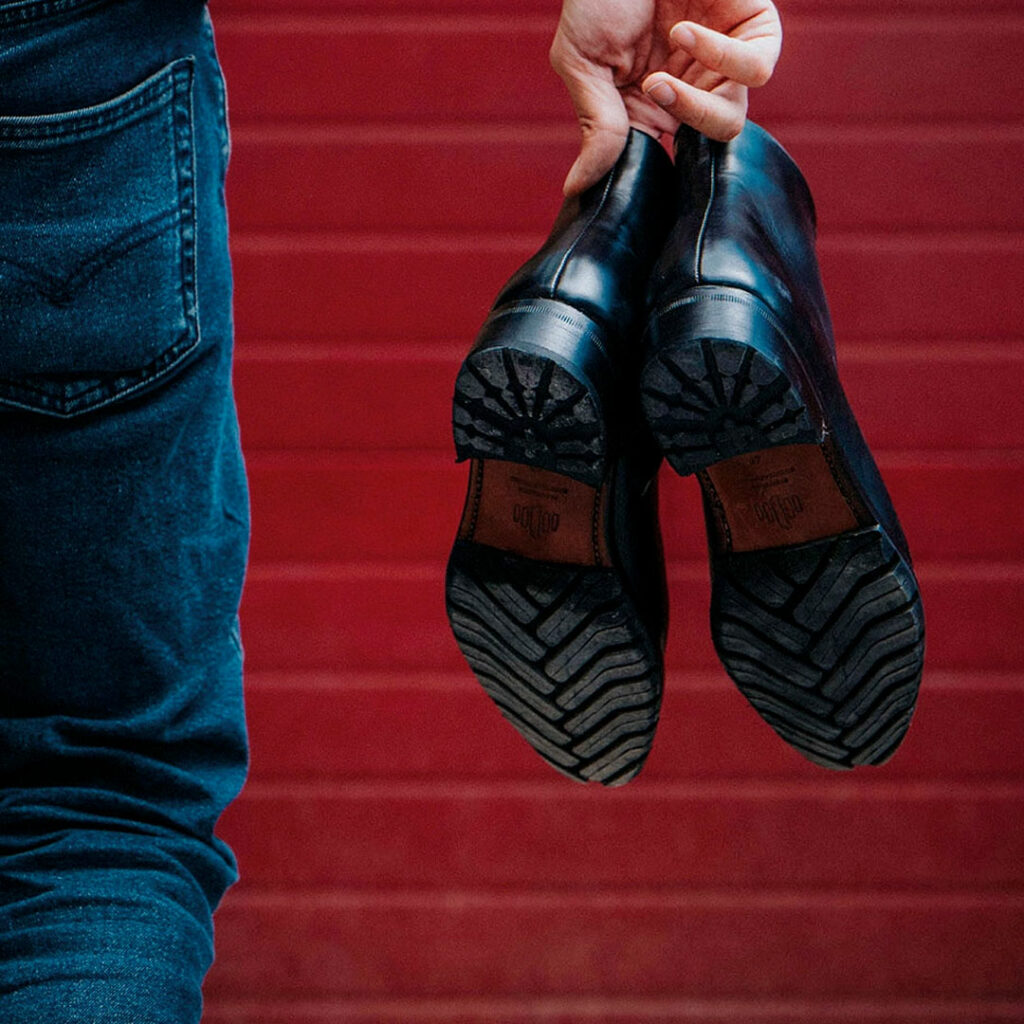 Like any natural material, it needs to be maintained regularly. So here are a few tips to make bounds: avoid wearing your boots every day, you have to let them breathe, it's the secret of longevity. The ideal is to alternate with other models, from OODOO of course 🙂 And feed your boots once a week.
The vegetal tanning of your boots being 100% natural, it is recommended to avoid the classic waxing with solvents and other chemical components. Our opinion: a 100% natural nourishing cream based on beeswax will soon be available on our website (available in black, brown or colorless).
Friend's tips:
Black wax on black leathers, brown wax on copper leathers and colorless wax on light leathers
Always clean your boots with a soft, slightly damp cloth before applying the cream
Apply the cream evenly in small circular motions. Do not forget the welt, the smooth sole (edge), the heel as well as the visible leather sole (between the heel and the tire sole)
Let your boots soak in this little pampering for a few hours and then polish them with a soft, light movement. They will regain their first day's shine in a spectacular way.
Little tip, if you don't have anything to hand, just rub it on your jeans and it will shine.
You have chosen our Boxcalf from the French tannery ANNONAY.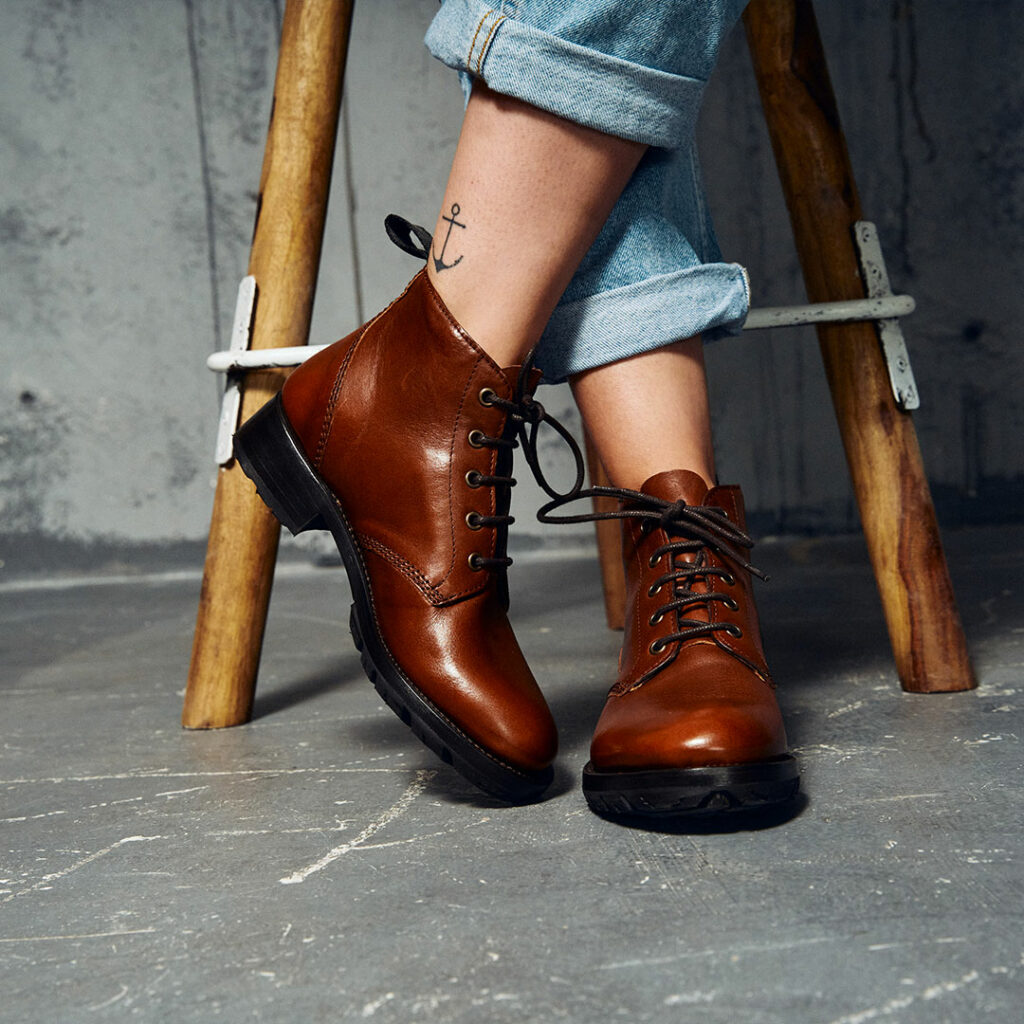 It is the must in terms of class, quality, and robustness. The great houses of boot makers and other great luxury brands swear by this article. For maintenance, use good quality shoe polish and follow the same process as for vegetal tanning. Your boots will stay on top.
You have chosen our Italian suede calf from AMBASSADOR.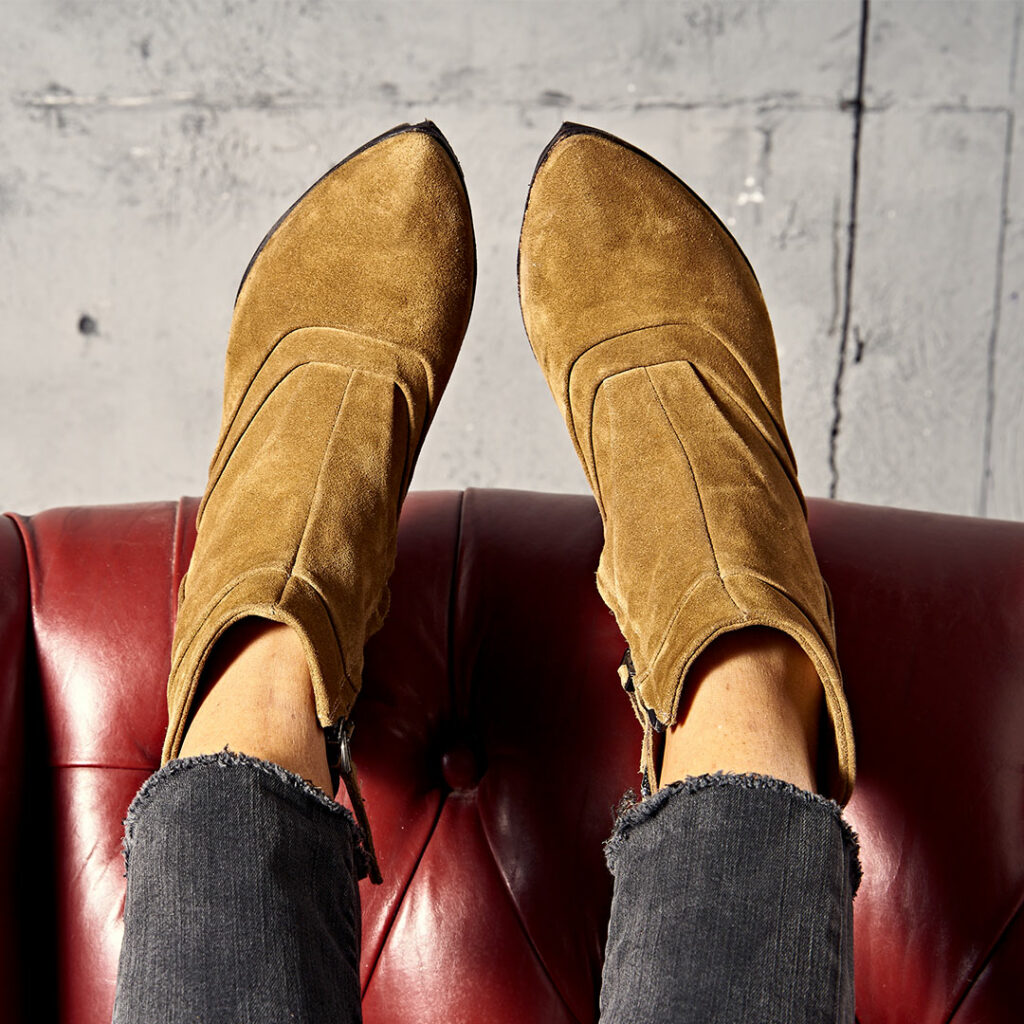 You are not mistaken. This is also the best in the business. Velvet is soft and deep, ultra balanced. This material is naturally more fragile, especially in rainy weather, but it has been given a water-repellent treatment, carried out during the finishing operations in the tannery. This treatment ensures that it does not mark with water.
We strongly advise against waterproofing your boots yourself, contrary to what they want to sell you. The products sold for this purpose just prevent them from breathing, with the unfortunate consequence of a much shorter lifespan. It's better to use a light brush with a medium-hard bristle and a piece of natural crepe to remove any stains (PS: boots are delivered with this piece of crepe). Revival guaranteed.